Rosa Lång and Juho Lönnblad are the authors of Construction Law Finland 2022 Guide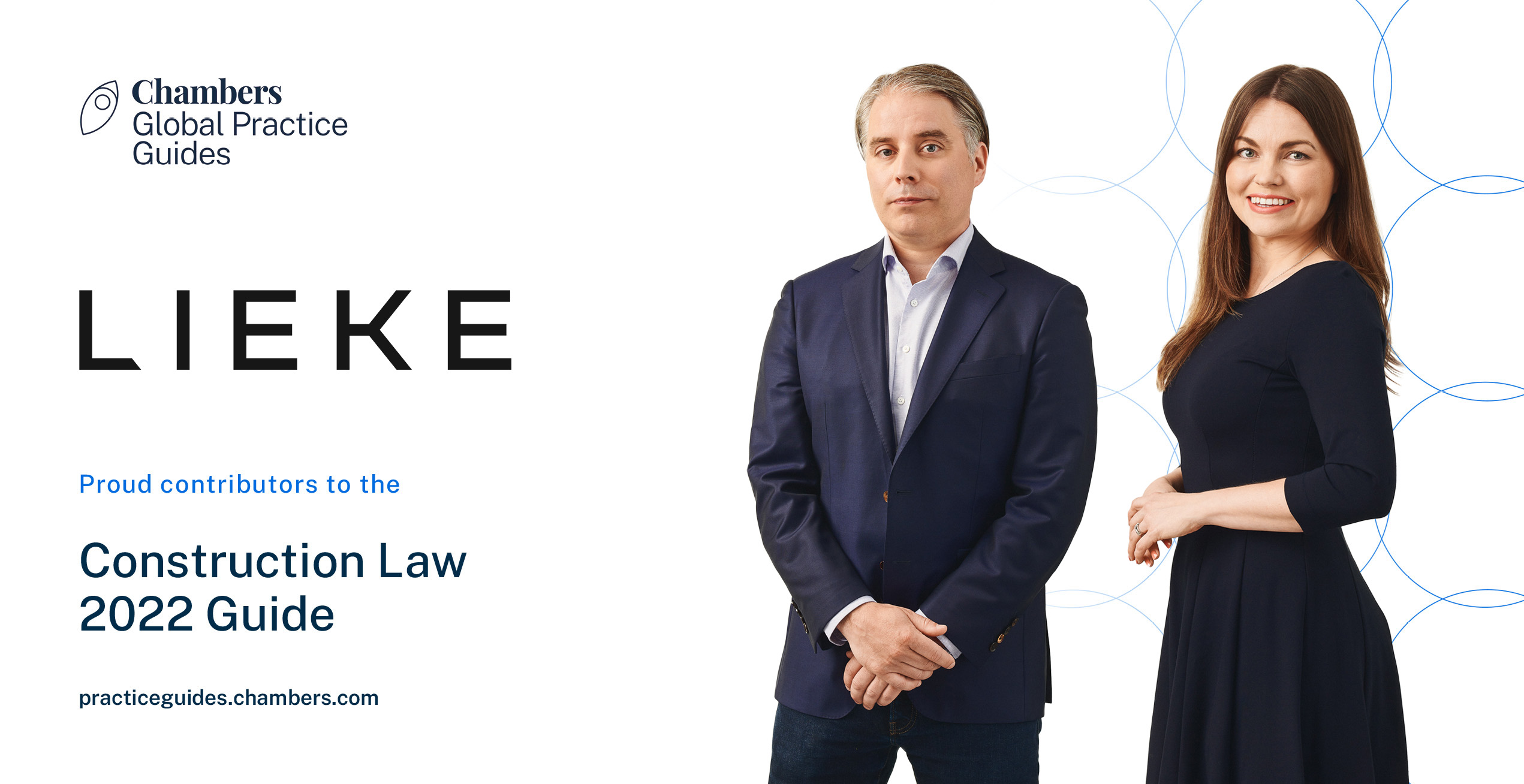 Construction Law experts Rosa Lång and Juho Lönnblad contributed to annual Chambers & Partners Global Practice Guide by authoring the Construction Law Finland 2022. The Construction Law Finland 2022 is a comprehensive summary about legal aspects on construction projects but also includes a separate chapter about trends and developments on the legal field and the operational environment.
"We've seen several changes in the operational environment in the past two years that have affected widely the construction industry. Two major global incidents after another, COVID-19, and Russian invasion of Ukraine, have increased construction material prices, caused disruption of supply and hindered the availability of skilled personnel and building materials. The market situation is still unstable and circumstances can change rapidly, which obviously needs to be addressed in the legal work. We at Mäkitalo are experienced especially in complex and multidimensional real estate and construction projects and focused on risk minimization by our experts' strong knowledge on contract law, project management and dispute resolution", says Senior Associate, Attorney-at-Law Rosa Lång.
The whole Chapter is readable here:
For more information please contact
Rosa Lång

Partner, Attorney-at-Law, LL.M.

Juho Lönnblad

Partner, Attorney-at-Law